Southern Oregon Insulation & Weatherization has been serving the Rogue Valley since 1996. We understand that a companies reputation is built on honesty, integrity and good workmanship. We have achieved this by ensuring that we are hiring the best employees for the job.

We are always looking for motivated and qualified people to add our team. If you are interested in growing your future in the energy conservation industry, then fill out our online questionnaire to see if you are a right fit for our company.






Many fields of expertise!
---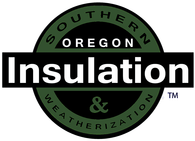 Please take a moment to look over the questionnaire before answering. The purpose of the questionnaire is to provide us with information about potential candidates that may want to apply for a position within our company. This process will enable us to evaluate your responses and match them to positions within our organization when they become available. Upon completing this questionnaire, you will be mailed and/or emailed a response from our team after we have had time to review your answers. A typical response rate from us is 3-4 business days. Please keep in mind that this not an application for employment, however it is the first step of our employment process and is the only procedure that we are currently using.
---

Employment Questionnaire